Capacitive Insulators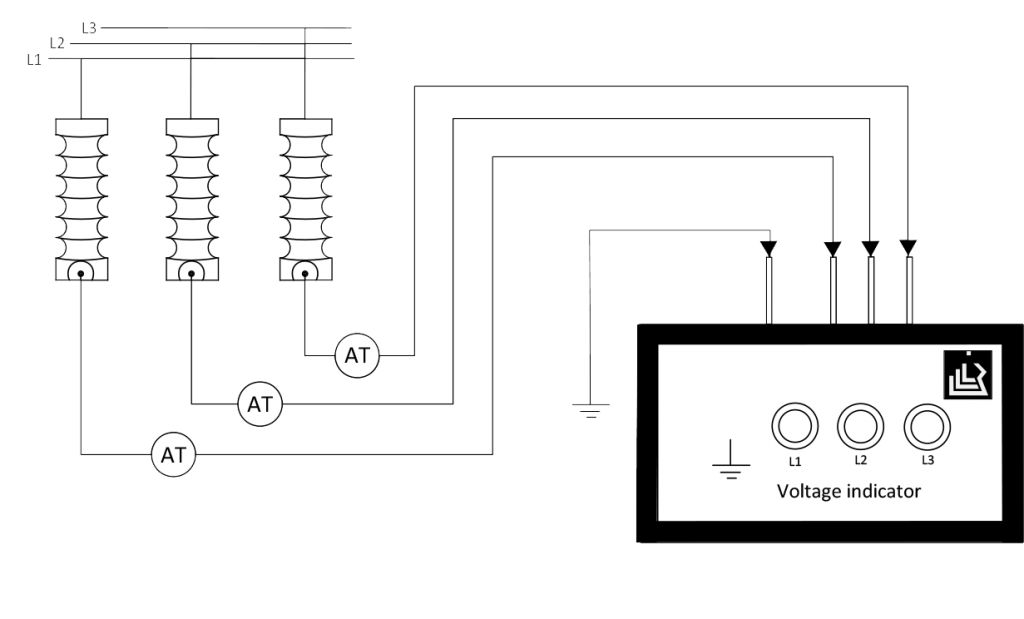 With Ceramic Capacitors & Side reading Connection
General Characteristics:
Epoxy resin post insulators with capacitive divider for the reading the present or absent of the voltage.
Manufactured with internal porcelain capacitor and metal fitting, they are equipped with couplings, cable and low voltage light signal box. these insulators are mainly suitable to be used as insulated supports of equipment, bus bar of fuses.
Application:
Indoor insulation at max working temperature of 85 C.
Working voltage:
From 1 to 24 KV.
Reference standards:
IEC 60660 and IEC 60273 (electrical test)
Type Test:
Complete type test done by PWUT (Abbaspour) and approved by ministry of energy.
Installation Instruction:
The voltage presence indicators are devices used to supply information about the main circuit status inside the equipment where the devices are installed. To each lamp placed inside the indicator (L1 L2 L3) corresponds one phase of the input line. The line voltage presence is indicated by switching of the relevant lamp. The signal of voltage presence necessary to switch the lamps is sourced out by a capacitive coupling with an insulator equipped with capacitive output. Diagram 1 demonstrates the proper connections.
if you want get more information and catalogue please Contact us